Men Stinger Suit Dive Skin With Hood UV Swimsuit UPF50+ Black Gold (Nylon Elastane)
Sun Protection Swimsuits
Men Stinger Suit Dive Skin With Hood UV Swimsuit UPF50+ Black Gold (Nylon Elastane)
Stinger suits are also called Dive Skins, and both refer to same style of lightweight full body swimsuits. This Men Sun Protection Swimwear Stinger Suit Dive Skin + Hood Gold credits its lightweight styling to its durable fabric, which is extremely soft to touch. This swim suit is the ultimate swimming costume as its fabric is breathable and allows sweating in order to maintain a cooler body temperature for beach fitness activities, water aerobics and even lap swimming. You can enjoy competitive swimming or aquatic fitness activities even in warm water by wearing this high-performance swimsuit. Even when you want to try lap swimming in a chlorinated pool, you should not be apprehensive about entering it as this swimsuit provides resistance from harmful effects of chlorine.

Protection: UPF50+ blocks >97.5% of the sun UV radiation, and Jellyfish protection;
Water Temperature: Suitable for warm and lukewarm water temperature 20°C / 70°F and above;
Composition: 80% Nylon/20% Elastane;
Weight: 170gsm (lighter than most traditional swimwear fabric);
Strength: Extremely durable with excellent stretch and recovery functions;
Fabric care: Preferred cold water hand wash, if machine wash use cold water only.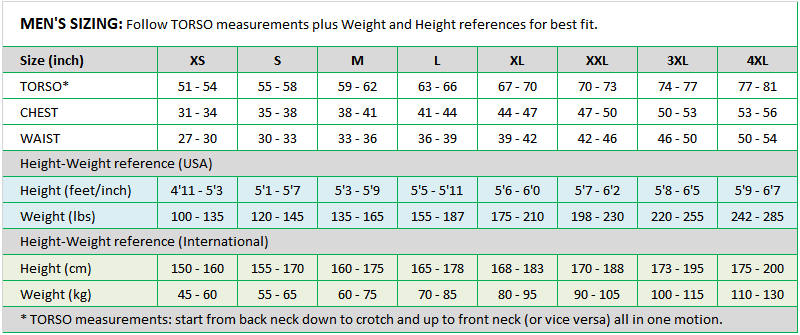 ---
Availability:

Usually ship in 24 hours
Shipping:

Calculated at Checkout