Sun Protection Swimsuits
Women Full Body UV Swimsuit Plus Sports Bra & Swim Brief UPF50+ Navy Rose
Women Full Body UV Swimsuit Plus Sports Bra with Removable Padding and Swim Brief UPF50+ Navy Rose; this product consist of 3 items, the full body swimsuit, Sports Bra with removable padding, and Swim brief. The Bra and brief both have stretch ability which can accommodate more than one size group.
Fabric Composition: 80% Nylon/20% Spandex. Weight 200gsm. Machine washable or preferred hand wash using cold water. UPF50+ Sun Protection Blocking over 97.5% of the sun UVA and UVB. Protect your skin against sunburns and damage effect from the sun UV rays. Suitable for all type of casual and extreme water sports activities, including swimming, light diving, snorkeling, underwater swimming, sailing, and other water sports. Perfect body fit. fast drying, Matt finish, retain its original shape with excellent stretch and recovery functions. Compression design yet very comfortable to wear, include flat-lock stitching on side and panels for more support and enhancing performance. Protect the skin against box jellyfish stingers, sea lice and other sea creatures, Feel safe while enjoying your beach and swimming activities.
Protection: UPF50+ blocks >97.5% of the sun UV radiation, also protect against Jellyfish Stingers, Sea Lice and Sandfly;
Water Temperature: Suitable for warm and lukewarm water temperature 20°C / 70°F, however can be used also in colder waters and heated pools;
Composition: 80% Nylon 20% Elastane;
Weight: 190gsm;
Strength: Extremely durable with excellent stretch and recovery functions;
Fabric care: Preferred cold water hand wash, if machine wash use cold water only.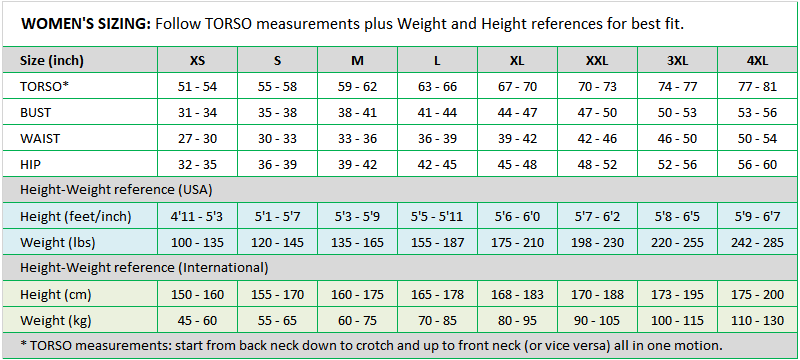 ---
Shipping:

Calculated at Checkout
Style #:

S208-NRSBB
1 Review
"I'm excited about my order!"
"I'm excited about my order!"
Add a Review