Makeup On The Beach
Posted by ecostinger on 30th Sep 2014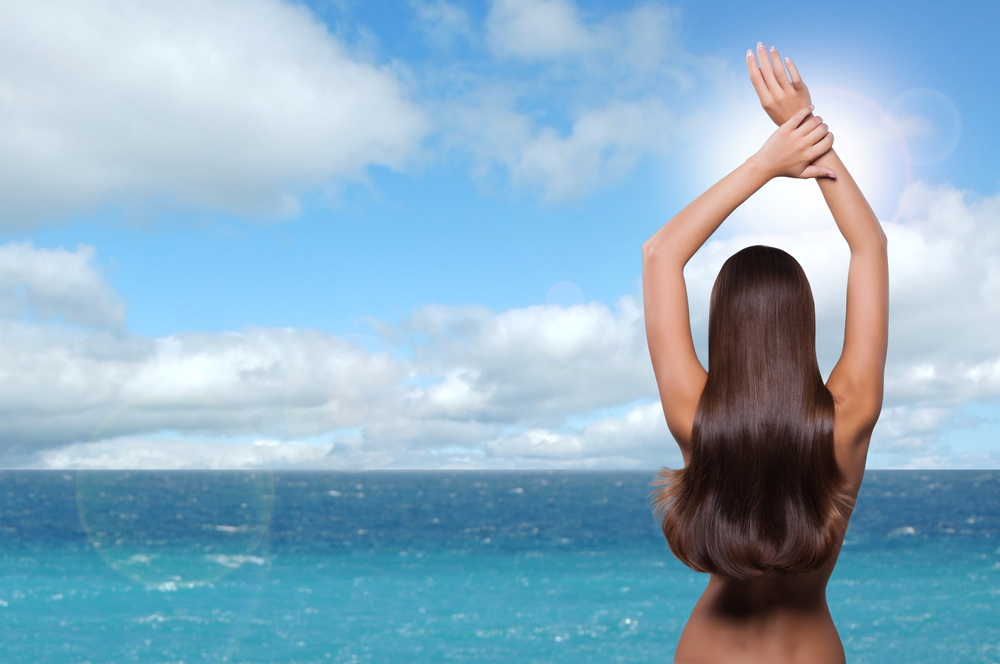 Some consider using makeup on the beach is an elegant touch and others find it unusual if not irrelevant.
There are several ways of wearing makeup without over doing it and keeping it natural. For best results it is best to use waterproof, light and shear makeup when on the beach. Mascara , eyeliner, eye shadow, foundation lipstick and blush can be used on the beach as well depending on type of activities.
First we must clean our face then add a primer which is a substance applied to the face before makeup and it is intended to improve the lasting effect of the makeup. Second, we should use a non-oily waterproof makeup and avoid sticky and creamy substance; For best sun protection foundation should contain SPF not less than 30.
Using minimum makeup and keeping blotting papers handy to use on our face to avoid shining effect from the heat or the sun. Use lip gloss instead of regular lipstick. And always use natural colors to blend well with the sky, waters, sand and the beach environment in order to feel and look fresh all day long.
It is always better to look pale than being sunburned. Also saying natural is the best way to keep healthy because most makeup contains synthetic chemicals and microscopic metals and these are spread through the skin which may be harmful after daily uses. So it is very important to read about any substance will be using on the skin and face.
We recommend visiting Authority agencies to get more information. The United States Food and Drug Administration is in charge of regulating cosmetics and they categorize safe cosmetics as its intent to be applied to the human body without affecting the body's structure or function.
Looking beautiful on the beach is a nice feeling, staying healthy is a daily challenge and a must in the current changing environment, doing both at the same time is a very satisfactory feeling.
Don't forget to drink lots of water, keeping skin moist and even your hair. Seek shade and apply sunscreen on exposed skin, also use sun protection clothing or swimwear and wide brim sun hats to avoid sunburn and skin damage.