Women Full Body UV Swimsuit Stinger Suit Dive Skin UPF50+ Black Lavender (Chlorine Resistant)
ECOSTINGER
Women Full Body UV Swimsuit Stinger Suit Dive Skin UPF50+ Black Lavender (Chlorine Resistant)
EcoStinger full body UV swimsuit in Black Lavender is manufactured from a fine-quality fabric that provides UPF50+ and Jellyfish protection, flexibility and comfort. Perfect for taking a dip in the refreshing sea water and chlorinated swimming pools, this second skin swimsuit is sun-protective and chlorine resistance, stretches both ways for comfort and easy wear. The stretch ability of the fabric ensures easy movement while enjoying competitive swimming, water aerobics and beach fitness activities. This suit is made of light weight breathable fabric which keeps your skin and body cool even in hot weather conditions.
Protection: UPF50+ blocks >97.5% of the sun UV radiation, protect aginst Jellyfish Stingers, Sea Lice and Sandfly;
Water Temperature: Suitable for warm and lukewarm water temperature 20°C / 70°F, also can be used in colder waters or heated pools;
Composition: 53% Polyester/47% PBT, Chlorine Resistant;
Weight: 170gsm (lighter than most traditional swimwear fabric);
Strength: Extremely durable with excellent stretch and recovery functions;
Fabric care: Preferred cold water hand wash, if machine wash use cold water only.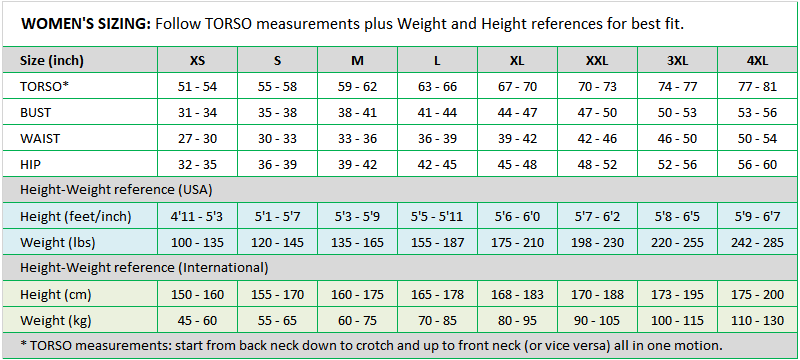 ---
Shipping:

Calculated at Checkout
7 Reviews
no comments
no comments
"Easy site to use; great selection."
"Easy site to use; great selection."
Anonymous Customer
7th Nov 2018
no comments
no comments
no comments
no comments
Anonymous Customer
1st Aug 2018
no comments
no comments
no comments
no comments
Anonymous Customer
10th Jul 2018
no comments
no comments
Add a Review