Free Women Men Full Body UV Bathing Swimsuit
Posted by ecostinger on 21st Nov 2015
Win a Free EcoStinger Full Body UV Bathing Swimsuit, Stinger Suit With Hood and Dive Skin For Women or Men.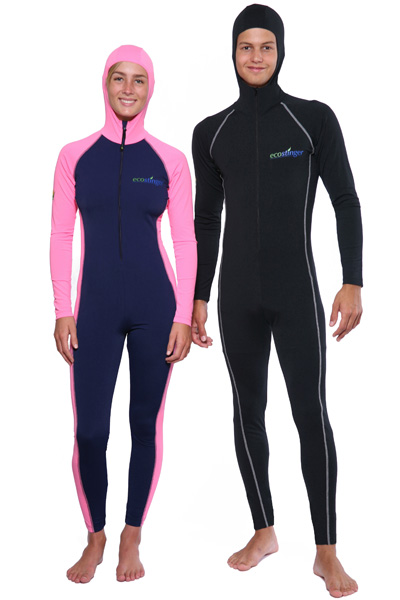 Featuring excellent UV protection blocking >97.5% of the sun UV radiation, soft on the skin with silky touch keeping your skin cool during hot weather conditions. The suit provide all day protection against water and outdoor elements that can harm and damage your skin, such as the sun UVA and UVB radiation, jellyfish and sea lice, chlorine, wind, rough surface, hot sands, dry environment and other natural elements that you may encounter on the beach or in the water.
Prize: ONE Full Body Bathing Swimsuit - Choose from Women Navy/Pink or Men Black/Silver stitch.
Dates: Sunday November 22 - End - Monday November 30
Winners: will be notified by email, on social networks and will be listed on winners page
Requirements: To enter in the draw simply recommend and/or follow EcoStinger using all or any of the social networks listed below -OR- register by creating an account and subscribing to our e-newsletter. For more chances to win you can recommend and follow us on all social networks listed below, each recommendation or a following is counted as a separate entry and will multiply your chances of winning this precious prize.

https://twitter.com/ecostinger
https://www.facebook.com/ecostinger
https://plus.google.com/+Ecostinger
Thank you for your participation and good luck!
Ecostinger.com team