Is It Too Late To Save The Planet?
Posted by ecostinger on 7th Oct 2021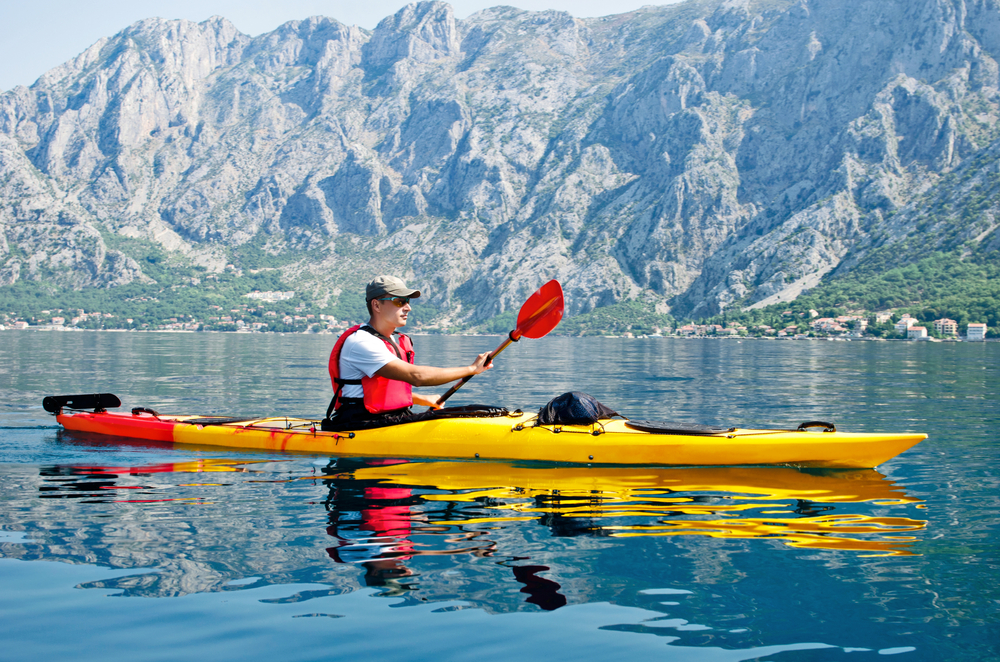 IS IT TOO LATE TO SAVE THE PLANET
According to a 2018 study by the IPCC, there are just 12 years left to turn the tide in the battle against climate change. Other reports cited an 18-month timeframe as a far more rigorous timeline. Some pessimists argue that it is now too late to combat climate change's impacts, while others say there are too many thresholds to assign a definite doomsday date.

So, how much time do we have left to preserve our planet? Is our world approaching a tipping point? Humans are not designed for long-term, gradual catastrophes, whether they are global warming, Anthropocene, or climatic crisis. When confronted with an enraged grizzly bear, we know how to think (and escape) quickly, but climate change is approaching people from an unexpected direction—the angle of the slow burn.

• IS IT POSSIBLE THAT OUR PLANET IS ON THE VERGE OF EXTINCTION?

For example, the Earth's mineral structure – the composition of the atmosphere – and its biosphere – trees collecting CO2 and pumping O2 through photosynthesis – have created the globe we know today. Moreover, it has been proven that vegetation, ranging from microplankton to mighty sequoia trees, was the primary source of changes in the atmosphere's chemical makeup.

Mammalian and other oxygen-breathing species appeared after the foundation had been laid. By that time, almost all of the area that wasn't frozen or desert had been wooded. The moment has come for another species to attempt to shake the planet to its core, first, by removing the majority of its life support system and pumping carbon that had been patiently contained inside biological matter and into the Earth back into the atmosphere.

Humans, on the other hand, have the edge over trees. The change has piqued our interest. And we're attempting to address the issue. What is the timetable for our project? We are unsure since it is dependent on our own decisions. Every day, our progress toward a more sustainable environment advances the deadline, and each molecule of CO2 we emit into the atmosphere brings it closer. Here's why giving up now isn't a brilliant idea. Especially not at this time.

• SCENARIOS ARE PROOF THAT THE PLANET'S FUTURE IS STILL UNKNOWN.

The presence of scenarios demonstrates that human activities have an impact on the severity of climate change. We can achieve the goal of limiting global warming to +2 if we act quickly and with our political, economic, and personal willpower. Inaction would result in a +6 rise (with no reason to stop it from going up more). Climate action on a large scale? We could return to a temperature of less than one and restore biodiversity. Our Earth, like its inhabitants, is very robust. Let's see whether this is correct.

• WE HAVE PREVIOUSLY RESCUED THE PLANET.

Our detrimental impact on the world is not limited to the amount of carbon in our atmosphere. Climate experts discovered in the early 1980s that certain aerosol gasses included in our sprays irreversibly destroyed the now-famous ozone layer of our atmosphere. In fewer than 30 years, the components that killed the ozone layer have been nearly totally removed from circulation, thanks to emergency meetings and the historic Montreal Protocol. Governments' proactive approach to this issue was crucial in developing this plan.

• WHAT ARE COMPANIES DOING TO COMBAT CLIMATE CHANGE?

Business attitudes influence all elements of climate change. Business sustainability initiatives like procuring eco-friendly products, creating energy-producing green working environments, or just investing in the green economy all help make the world a greener place, and they are all taking place. Plan A's mission is to assist businesses on their journey to implement sustainable solutions by offering a carbon footprint calculator, climate action plans, and positive messaging. However, one thing is sure: we will not be successful in combating climate change until we fundamentally alter how we do business and distribute resources.

• SAVING THE PLANET IS BOTH DESIRABLE AND ENJOYABLE.

It is good to have a long-term future. It's enjoyable to ride a bicycle. Rivers that are clean and safe to swim in during heat waves are also a benefit. The more we work toward this situation, the more driven people will become, rather than scared of our planet's growing pain. Plan A aims to make climate action and sustainable solutions enjoyable and accessible to everyone. Come to one of our events one of these days to learn about climate change, meet fascinating individuals who are putting climate action plans into action, and have fun while doing so.