WHAT IS THE GLOBAL SOLAR UV INDEX?
The Global Solar UV Index (UVI) describes the level of solar UV radiation at the Earth's surface. The values of the index range from zero upward – the higher the index value, the greater the potential for damage to the skin and eye requiring UV protection cover, and the less time it takes for harm to occur.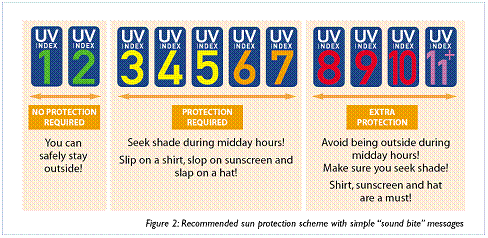 Solar UVI Values
UVI values are grouped into exposure categories.