What is Winter Swimsuit?
Posted by ecostinger on 2nd Jan 2020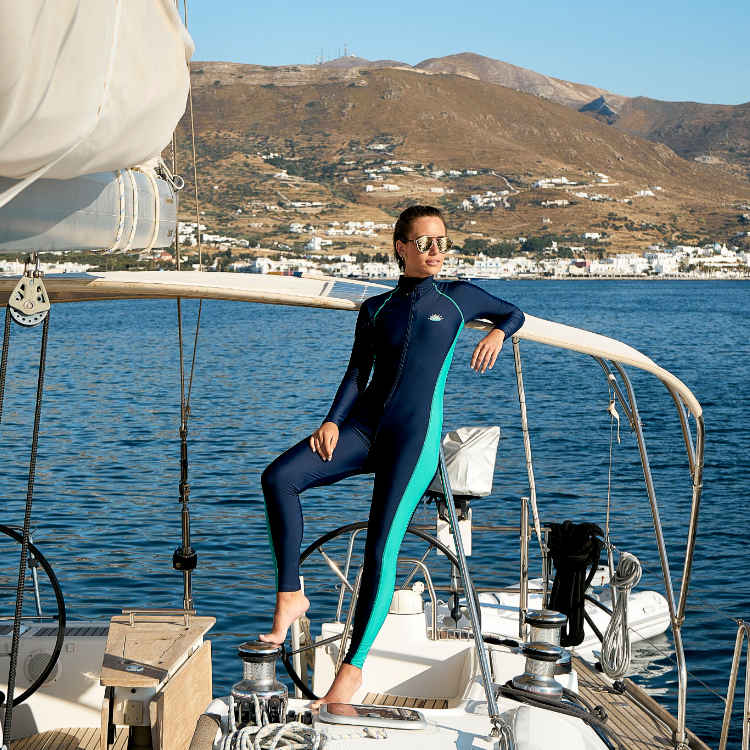 Don't quit swimming just because the weather got a little cold!
Cold weather can keep anyone in bed, so it is okay if you become a slowpoke when you hear about workouts in the winter season. What comes in mind when we mention a "warm water pool?" It is one of the reasons why many people do not drop swimming altogether. Swimming can help to keep your body perfectly in-shape and all ready for summers. It is one of the most high-intensity, low-impact sport. It influences and builds up your muscles without effecting your bones and joints. This is why most women enjoy swimming, as they can stay fit without ending up with biceps. Swimming can help you primarily in toning and building your muscles and activating your cardiovascular system. It elevates your mood and burns all the unessential calories that you once got gifted after eating pizza. Exclusively styled winter swimsuits are another reason why women would prefer to take a dip in the water. Think about all the fun and joy you will have after looking oh-so-exquisite in that gym-heated pool. Let's discuss what types of winter swimsuits are available for you;
1. Warm surf suits
This is the most temperate type of winter swimsuits. This swimsuit can be found in many shapes. You can find it in a single-piece design, front-zipper design, and even in the tankini design. It is made to target women who love to stay active on the beach. Warm surf suits with long sleeves and legs provide full body cover, they can be made of thin swimwear material, or neoprene and rubber which provide insulation for the skin.
2. Tankinis
This is one of the most idealized types of winter swimsuits. It looks the same as bikini, except the top. Its top is more like a tanked top. It covers the torso and ensures that the warmth is retained. With tankinis, you can flatter your body as it correctly defines your figure.
3. Monokinis
It is like a bikini which is joined together with fabric on either or both of the sides. It gives you more coverage than a regular bikini while highlighting the little skin that can be seen. It is a perfect retro style. Now you can keep yourself warm while enjoying the beach.
4. One-piece swimsuits
This swimsuit covers the chest, torso, and the back of your body. It is a single item and flatters the female body. Women choose this because it is comfortable to move in. It is the best option for women who love flair.
5. Full Body Cover Swimsuits
Full body coverup swimsuit with or without lining are also called winter swimsuits since they keep the body warm to a certain degree, especially the suits that come with full lining, these offer two layers of material. Winter swimsuits are not as revealing as bikinis, so don't worry if most of your body gets covered. It is meant to keep you warm in the cold weather.
So, if you have finally booked yourself that winter vacation trip, and you are looking for what to keep, try finding out a perfect winter swimsuit. All you need to take care of is your body shape. Always look for a swimsuit that compliments and flatters your body, thus, making you look more beautiful in the sand. Do not be reluctant to add as many designs as you want to try out. You never know which of these would make you look most beautiful in that warm pool water.