Sun Clothing
Posted by ecostinger on 31st Dec 2014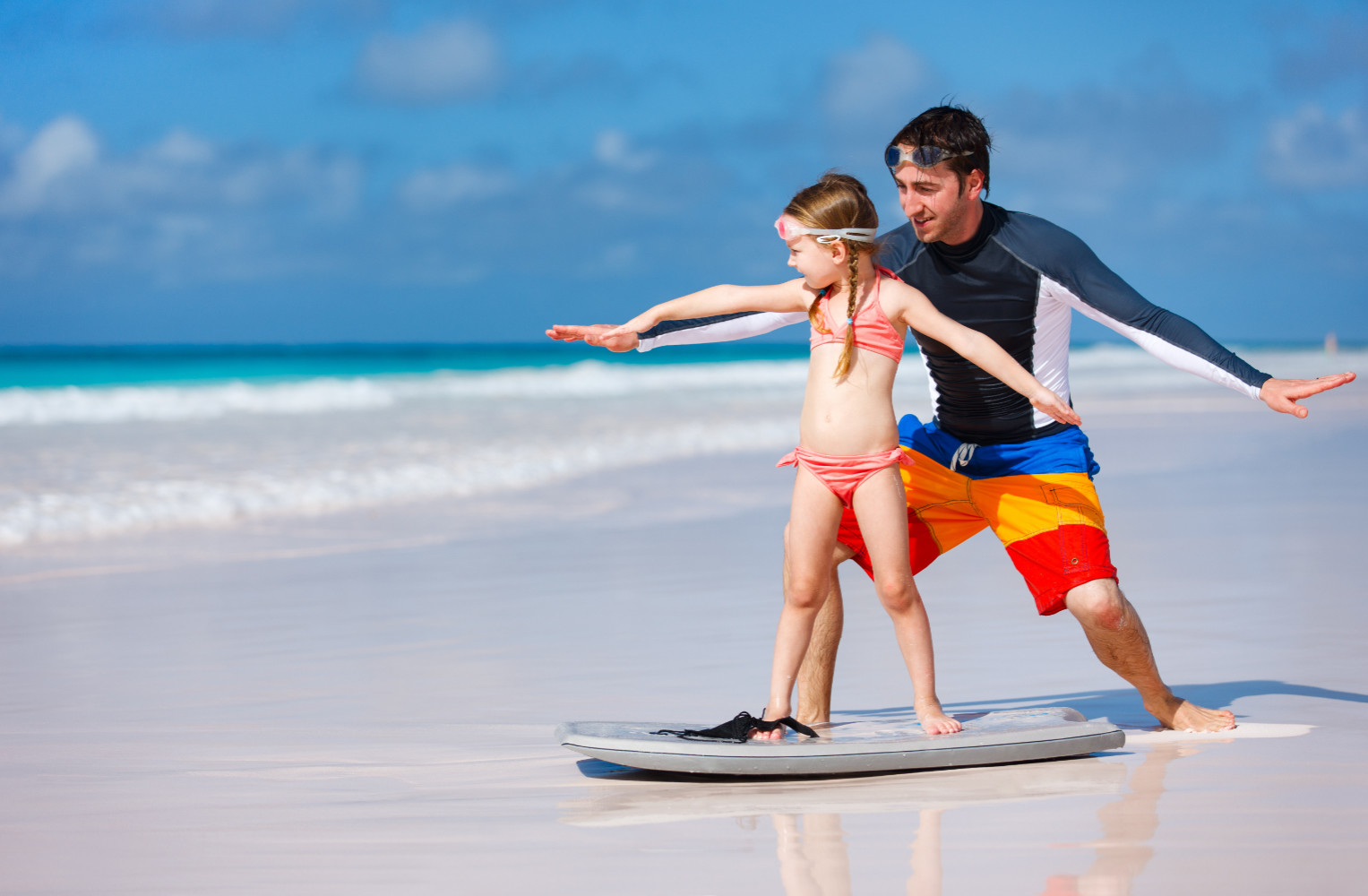 Ecostinger sun clothing fabric provide UPF50+ uv protection all day long, can be used for swimming and any outdoor sports activities where protection is needed, fabric is light weight and soft on the skin, keeping body cool even in hot weather conditions.
Nearly 3.7 million cases of skin cancer develop each year in the United States alone and the sun UV radiation is responsible for the changes and damage caused to the skin that include wrinkles, sagging skin, brown spots and worst case skin cancer. Thankfully, sun clothing with UPF50+ protection is able to block most of these damaging rays.
Sun clothing offer a first line of defense for the skin from the harmful rays of the sun that can cause skin cancer. The degree of UV protection generally ranges from 95 to 100 percent. There are many types of sun protection clothing and for many uses, such as hiking, gardening, walking, cycling, swimming and other outdoor sports activities. If you spend a great deal of time outdoors then it is recommended to look for lightweight sun clothing that will keep you cool and protect you from the sun with at least UPF50+ uv protection which can block over 97.5% of the sun UVA and UVB radiation.
UV Protective Clothing come in all different styles. In just the past decade, the choices have grown exponentially. Choose from athletic wear, tees, tops, polo shirts, pants, shorts, skirts, swim wear, full body swimsuits, bodysuits and swim covers. Sun clothing is available for men women and children and you can choose from a variety of sizes so you should have no problem finding the right protection.
It is very important to make sure the type of clothing you wear have been tested and certified to offer the highest UPF rating of UPF50+ . Sun clothing and UV swimwear look and feel like normal clothing and swimwear that you wear everyday, however fabric that is microfibre or tightly wrap knitted can block the sun uv radiation up to over 97.5%. The thickness and color of the fabric also play a role in the level of protection provided. Example dark color sun clothing have more density and can block more UV radiation than light color sun clothing.
When Outdoor seek shade at all times, wear a wide brim sun hat, apply sunscreen on exposed skin, and wear sun clothing. There are a great range of uv clothing for women, men, girls and boys which comes in different styles and designs with one aim in mind, to keep the skin protected all day.