What Is A Full Body Cover Swimsuit?
Posted by ecostinger on 9th Jan 2017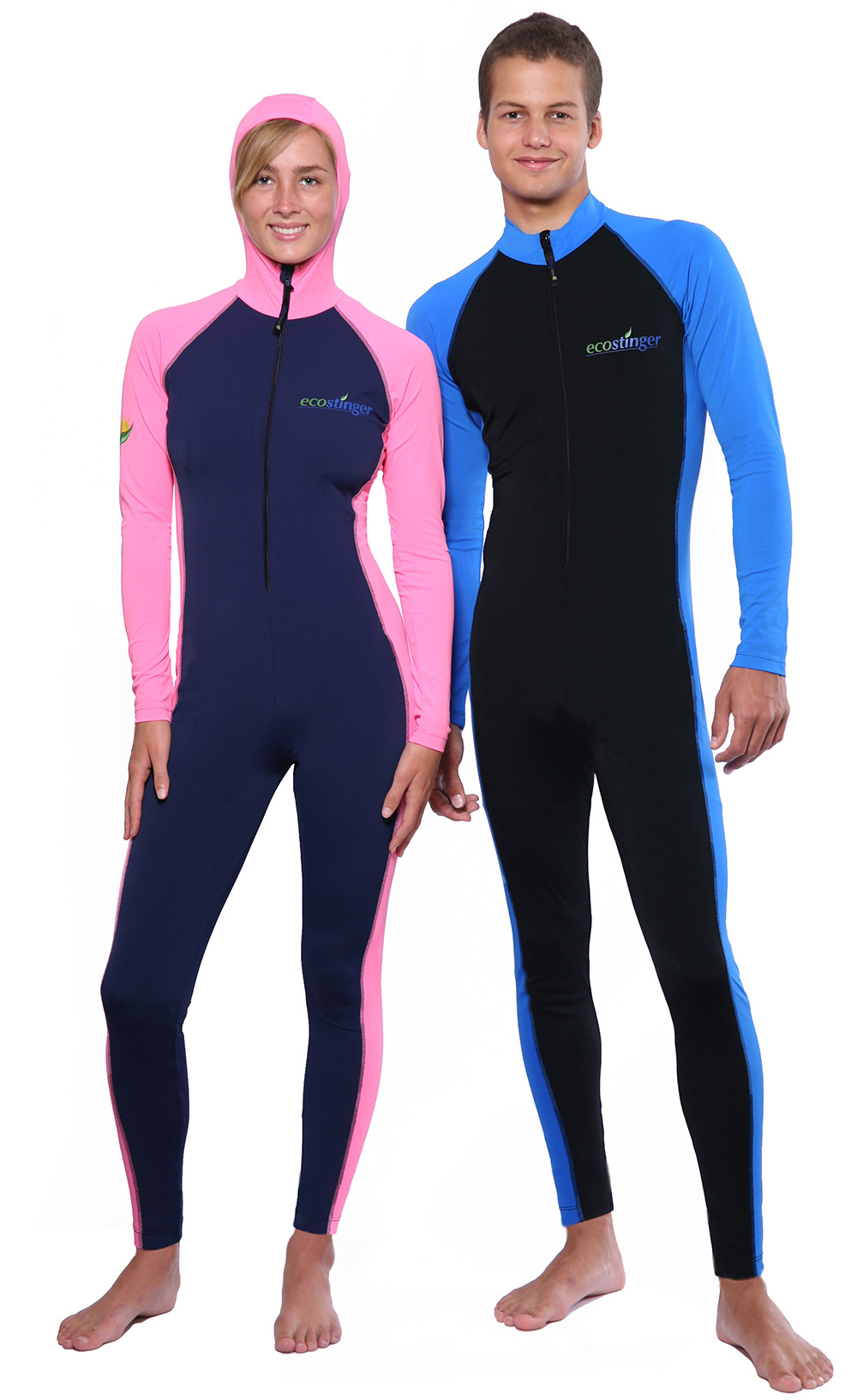 Full body cover swimsuit is best for women who like covering up. You are going to the Dominican Republic on holiday. This tropical island destination has wonderful climates and magnificent beaches. What is more, it is home to some of the most beautiful beaches in the world. You plan to sunbathe and also engage in water skiing, as well as snorkeling. However, The thought of exposing your body makes you so nervous that you have been thinking of postponing your trip. You do not have to do that. There are swimsuits designed for all body types.

If you are not for the idea of covering up, wear a one piece suit. A full body cover swimsuit can be worn by all age groups. This type of swimwear is usually a one piece. Unlike other swimwear, a bikini and tankinis, the full body is not only comfortable and sexy but also helps cover your full body.

There are several factors to consider before buying a full body cover swimsuit. One is the cost. Full body swimming costumes come in a variety of styles and designs. Depending on the design, a suit can either have a reasonable or hefty price tag. Unless you have money to spend, only buy reasonably priced costumes.

Although, be certain not to compromise on the quality. You should consider the prices offered by different stores before settling on one. Always be on the lookout for bargains and discounts. Every once in awhile stores offer discounts on swimwear. You definitely want to take advantage of this.

Another factor to consider when selecting one piece swimwear is your body type. Women come in all shapes and sizes. Designers have taken this into consideration. They now design with different body shapes in mind. Whatever, the shape of your body, you will find a full body suit that will help cover up but also flatter your body. If you are a plus size and curvy for instance, you will find full back swimwear that has wide straps. This type of suit offers support for your well endowed chest, making you comfortable and leaving you feeling sexy.

One piece swimsuits are scattered through the Caribbean but for the most part the tankini has taken over the one piece swimsuit roll for the more conservative woman. The tankini offers the best of both worlds, it has the style comfort and convenience of a bikini yet offers the modest coverage of a full coverage one piece. Now let's make note that not all tankinis are made for coverage, there are some really sexy, full and half cut tankinis on the market that are dead sexy, and of course the semi sheer and sheer series are another story all together when it comes to the sexy category. This leads us into our next style of swimsuit the semi sheer and sheer series.

You can also find these swimsuits for those with more boyish figures. These particular swims come with ruffles and frills, especially on the bust and hip areas. They give the illusion of having a curvy figure and will make you look more attractive. You may have the most beautiful and expensive full back suit. However, without the confidence to back it up, you will only look drab. What is more you may feel miserable and not even enjoy your holiday. Being comfortable in your outfit makes you more attractive and sexy. It is more important than wearing the most expensive full body swimwear.