What is UV Protective Clothing?
Posted by ecostinger on 9th Jan 2017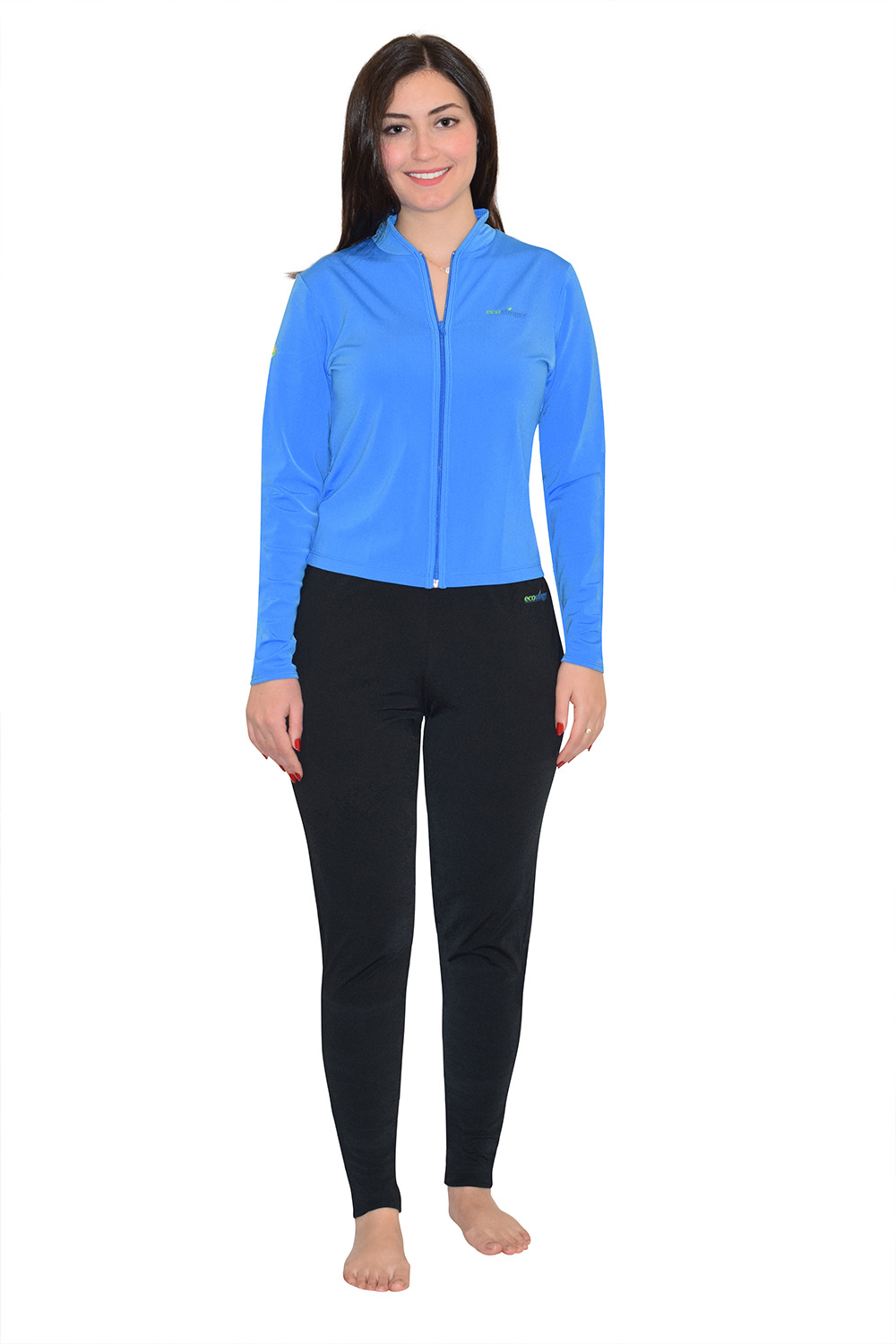 UV protective clothing is an outfit purposely designed to block the UV rays from the sun by using UPF (ultraviolet protection factor) technology in the fabric to reduce and eliminate the amount of UV rays penetrating the fabric. Hats, shirts, and jackets are a couple of clothing types many clothing manufacturers are adding sun protective qualities to.
Firstly let's start out with the idea that all clothing defends your skin from the sun to a certain degree and here are several guides to look at while purchasing uv protective clothing. On the other hand, finding fashionable apparel with high-quality UV protection has not always been easy. Thankfully we are seeing a lot of positive growth and more brands starting to offer a better selection of fashionable clothing with UV protection.

EcoStinger Basic Skins are a great option if you considering a sunscreen suits. Basic skins are comfortable, can be worn in or out of the water, and provide a high level of UV protection. Utilizing sunsuits is a superb approach to preventing the harmful side effects cause by overexposed to UV rays which can lead to serious skin damage and skin cancers. The best way to protect the skin is to wear a combination of Sun Protective Clothing and sunscreens which will help keep your entire body protected. By now everyone is aware of the fact that there is a direct connection between sun exposure and the development of many forms of skin cancer.

Many reputable and reliable companies providing fashionable dive t-shirts and wetsuits are out there, waiting to help their clients take extra precautions against UV rays, but also look fabulous. Their excellent products for sun safety come in vibrant colors and excellent designs; people can stay safe from sun burning and achieve a unique, modern, stylish look in the same time. With a bit of research, anyone can find the ideal UV clothing for all day protection.

Although there are plenty of choices available online people can find the right sun protection products to match their requirements in no time. If they use the right keywords, they can narrow down their options and figure out what suits them best right away. The internet helps them save precious time, energy and even money! Trusted dealers offer great discounts and promotions; customers can take advantage of their special offers to purchase top quality UPF rated clothing at low prices.

Are you a true water sports enthusiast? Wear diving t-shirts to protect your skin against UVA and UVB rays. This type of clothing is manufactured from special fabrics to enhance UV blocking capacity. Using a UV swimsuit or diving shirt is the best form of sun protection that you could choose. Invest in quality sun protective clothing, but don't forget to apply sunscreen on your face, arms and legs. Choose a high factor sun lotion and remember to reapply it every couple of hours!

This type of clothing is comfortable, lightweight, and is easy to wash. It is the best option when you are looking to keep your skin covered and protected. Therefore, in the end, keep in mind while you are buying sun protective clothing to explore your options to be sure to you're being provided with a high-quality product that provides a high-value UPF rating.