What Is UV Protective Swimwear?
Posted by ecostinger on 10th Jan 2017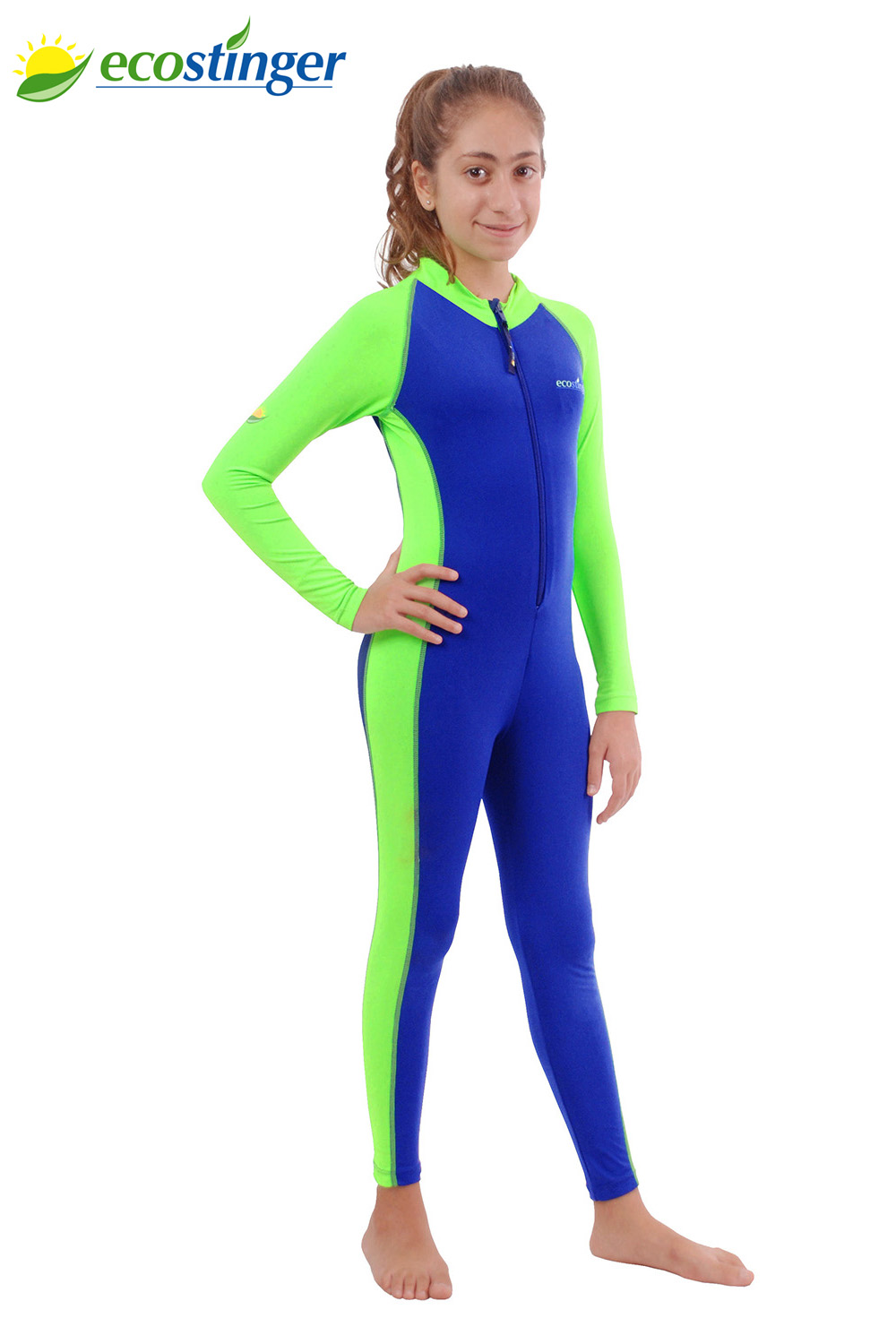 Do you practice water sports? Scuba diving, windsurfing or maybe swimming? Then you must probably already know about the benefits of UV protective swimwear. Nowadays, the leading clothing manufacturers offer consumers a broad range of UPF rated clothes, from UV shorts and shirts to UV hats and dive t-shirts. Their large selection of sun-protective clothing products can keep their skin safe and help them avoid sun burning, but also long-term skin damage. Top dive apparel brands provide high-quality diving T-shirts of all shapes, sizes, styles, and colors to satisfy all needs and demands.

Buying stylish UV protective swimwear is now easier than ever before, people don't have to struggle too much to solve this problem, they can find exactly what they were looking for with a few simple mouse clicks. The World Wide Web provides them access to all the information they need to know to make smart decisions and get good value for money. No matter if they are interested in long sleeve one piece swimsuits or surf shirts; they can all buy the sun protective clothing apparel from the web.

Many reputable and reliable companies providing cool dive t-shirts and wetsuits are out there, waiting to help their clients take extra precautions against UV rays, but also look fabulous. Their excellent products for sun safety come in vibrant colors and attractive designs; people can stay safe from sun burning and achieve a unique, modern, stylish look in the same time. With a bit of research, anyone can find the ideal UV protective swimwear for all day protection.

Although there are plenty of choices available online people can find the right sun protection products to match their requirements in no time. If they use the right keywords, they can narrow down their options and figure out what suits them best right away. The internet helps them save precious time, energy and even money! Trusted dealers offer great discounts and promotions; customers can take advantage of their special offers to purchase top quality UPF rated clothing at low prices.

Are you a true water sports enthusiast? Wear diving UV protective swimwear to protect your skin against UVA and UVB rays. This type of clothing is manufactured from special fabrics to enhance UV blocking capacity. Using a UV swimsuit or diving shirt is the best form of sun protection that you could choose. Invest in quality sun protective clothing, but don't forget to apply sunscreen on your face, arms and legs. Choose a high factor sun lotion and remember to reapply it every couple of hours!

The importance of UV protective swimwear cannot be under-estimated. It should be noted that there is a lot of companies out there that are manufacturing swimwear that is not up to the standards or which cannot protect you against the sun rays. The side effects of these UV rays are too pronounce especially the cases of skin cancer which have been too common in the current days. You should, therefore, make sure that before you go for all swimming related sports, you have the recommended UV protective swimwear for your health care.