Women Sun Protective Clothing Surf Shirt
Posted by ecostinger on 28th Sep 2014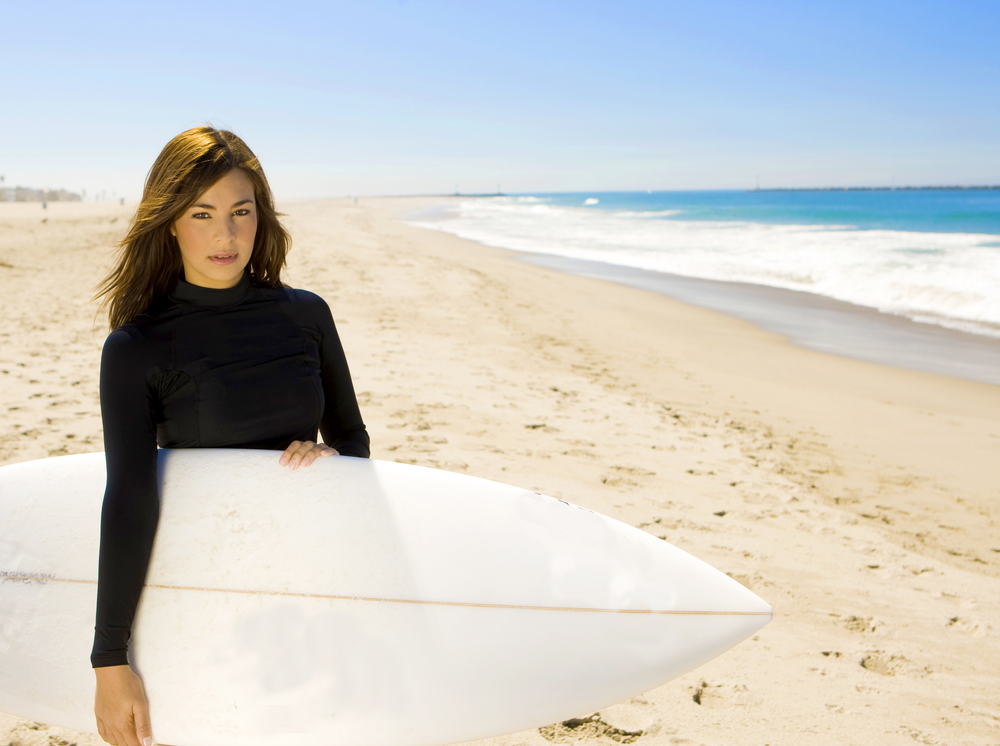 EcoStinger sun protection swimsuits offer protection against the sun UV rays, Jellyfish, sea lice and sandflies, fabric is chlorine resistant, provide perfect body fit and is soft on the skin. Can be used for surfing, swimming, outdoor and indoor sports activities. Ecostinger Ladies surf shirt snug fit style, is sporty and fashionable design as well as a cost effective answer to UV protection. Women surf shirt feature long sleeves and high neck for added protection, and flat-lock stitching for smart finish to allow extra stretch where needed. Fabric is made in Italy with UPF50+ uv protection, blocking over 97.5% of the sun uva and uvb radiation. UV protective clothing and swimwear are measured by UPF and not SPF (sunscreen protection factor) or EPF (eye protection factor). When searching for sun protection swimwear products make sure you ask about UPF ratings.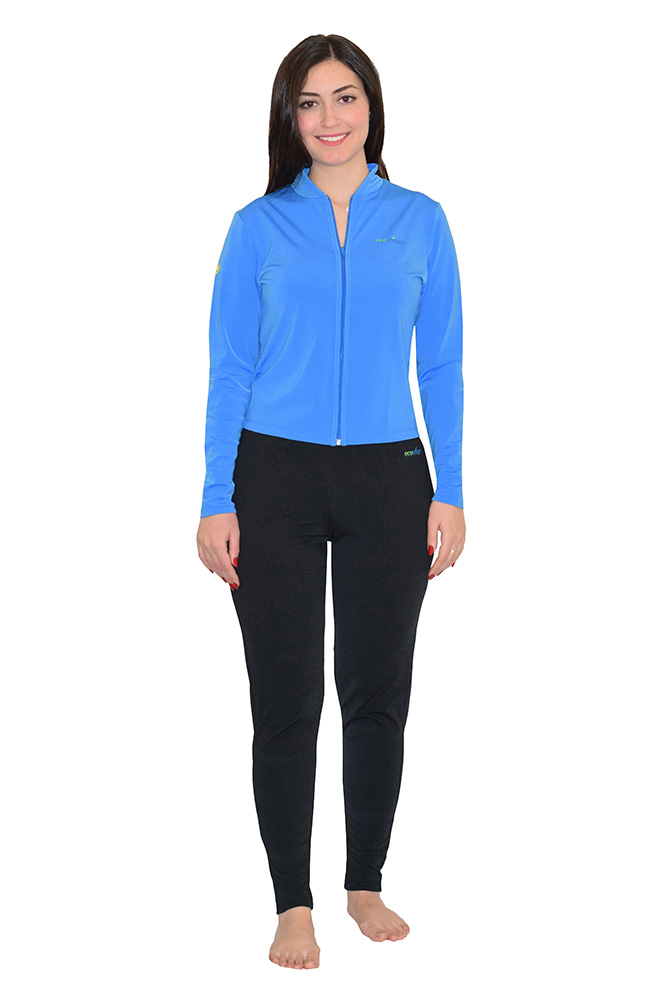 UPF50+ block over 97.5% of the sun UVA and UVB radiation
Chlorine resistant and sea salt waters resistant, keeping fabric colors and elasticity
Perfect body fit fabric can conform to all body shapes
All way stretch, fabric can stretch in any direction which makes it very comfortable
Breathable allow sweat to be released keeping skin cool even in hot weather conditions
Shape retention due to fabric excellent stretch and recovery function
Superb quality fabric ensuring high quality fiber and authentic materials
Light weight 170g/m2 which is lighter than most Lycra, Spandex, Elastane and Nylon swimwear fabric, yet more durable and better quality fiber.