Which Sunscreen to Use and Which to Avoid?
Posted by ecostinger on 27th Oct 2014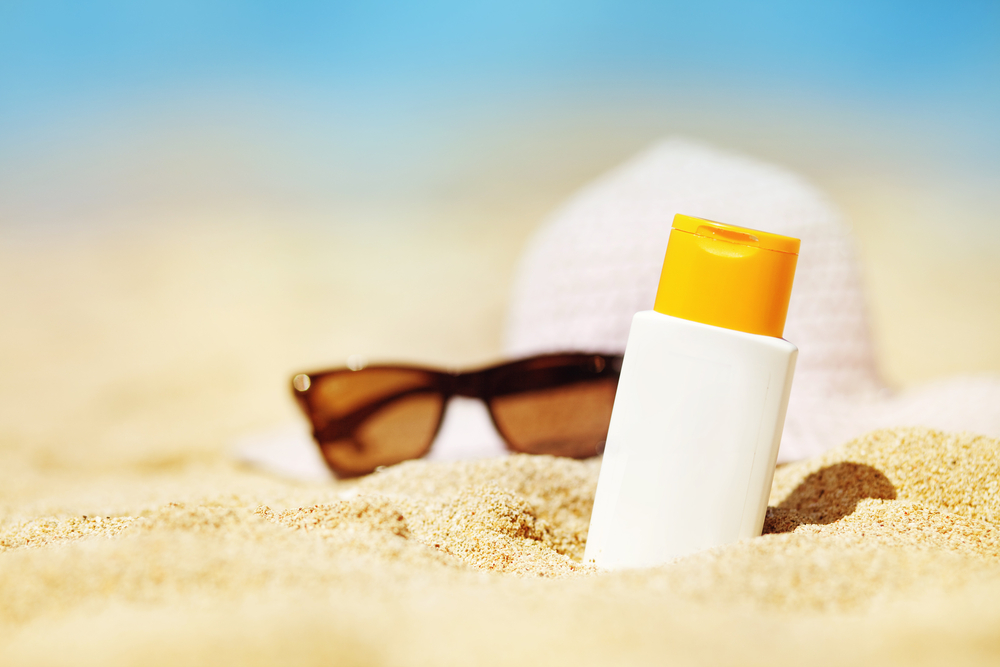 As widely known, the sun is necessary for nature, humans and all living objects. Every living thing on earth needs sunlight to live. Balancing between enjoying the sun, staying safe and protecting our skin is essential for a healthy body. Governments all over the world issue warnings and alerts advising about the danger of the sun and exposure to UV radiation which may cause skin cancer, also recommend using sun protective clothing and sunscreens on exposed skin whenever possible, specially for kids at an early age.
Sunscreens that blocks UVB rays dose not necessary protect against UVA rays. It is very important to be careful in choosing the right sunscreen which should provide protection against UVA and UVB.
There are two kinds of sunscreens: chemical and physical sunscreen.
Chemical sunscreens are used to prevent sunburn by absorbing the ultraviolet rays UVA but it might increase the risk of cancer. They include chemicals and it might include a combination of two to six ingredients. Some of these ingredients are avobenzone, benzophenone, , ethylhexyl p-methoxycinnamate 2-ethylhexyl salicylate, homosalate, octyl methoxycinnamate, oxybenzone (benzophenone-3), octocrylene,octinoxate ,octocrylene , para aminobenzoic acid, cinoxate, dioxybenzone, phenylbenzimidazole , homosalate, methyl anthranilate, methoxycinnamate and parabens which is parahydroxybenzoates or esters of parahydroxybenzoic acid also known as 4-hydroxybenzoic acid.
Almost all sunscreens contain avobenzone which is an oil soluble ingredient used in sunscreen products to absorb the full spectrum of UVA rays but may breakdown when exposed to sun so other chemicals may be added to prevent the breakdown.
Physical sunscreens contains inactive minerals that reflects the ultraviolet away from skin and it is considered safe and effective. It includes titanium dioxide, zinc oxide, red petrolatum or talc . The titanium dioxide is considered one of the best sun blocker its only disadvantage is that it is whiter than zinc oxide which is disliked by most women, and it is difficult to formulate it as a transparent product. Use physical suncreens that are unmicronized and be aware of physical sunscreens that are Micronized or Siliconized.
Nano-particles found in American sunscreens are either titanium dioxide or zinc oxide.
Another important factor is never use sunscreens that contains Retinol. Retinol must not be used during the day and this was found by a study done by National Toxicology Program 2009.
According to the EWG (Environmental Working Group) which is an American environmental organization that specializes in research and advocacy in the areas of toxic chemicals, agricultural subsidies, public lands, and corporate accountability, the Zinc Oxide is the first choice for sun protection.The zinc oxide and titanium provides a strong sun protection and they don't break down in the sun. A large number of research studies conducted to date have produced no evidence that zinc oxide nano-particles can cross the skin (SCCS 2012).
Also the EWG published their 2014 guide to safe sunscreens. They reviewed over 2000 sunscreens and over 257 brands. They found more than 75% of the sunscreens contained toxic chemicals that can increase your risk of cancer and other health issues.
The sun is essential for our health, however whenever your skin will be exposed to the sun for more than maximum 20 minutes it is essential to wear sun protective clothing and use sunscreens on exposed, but be careful to use toxic-free sunscreens.
"Clothing is the single most effective form of sun protection, even more than sunscreen," said Zeichner, who is also director of cosmetic and clinical dermatology research at Mount Sinai Medical Center in New York. "Clothing is a physical blocker of the rays and sunscreen s applied to bare skin."
Physical sunscreens are much safer and effective than chemical sunscreens and always avoid to inhale any kind of sunscreen specially powder or spray sunscreens, always wear sun protective swimsuits when on the beach, with lone sleeves and legs, also with hood if possible or long neck and wide brim sun hat. Enjoy the sun and stay safe!