Women Sun Protection Swimwear Full Body Swimsuit
Posted by ecostinger on 28th Sep 2014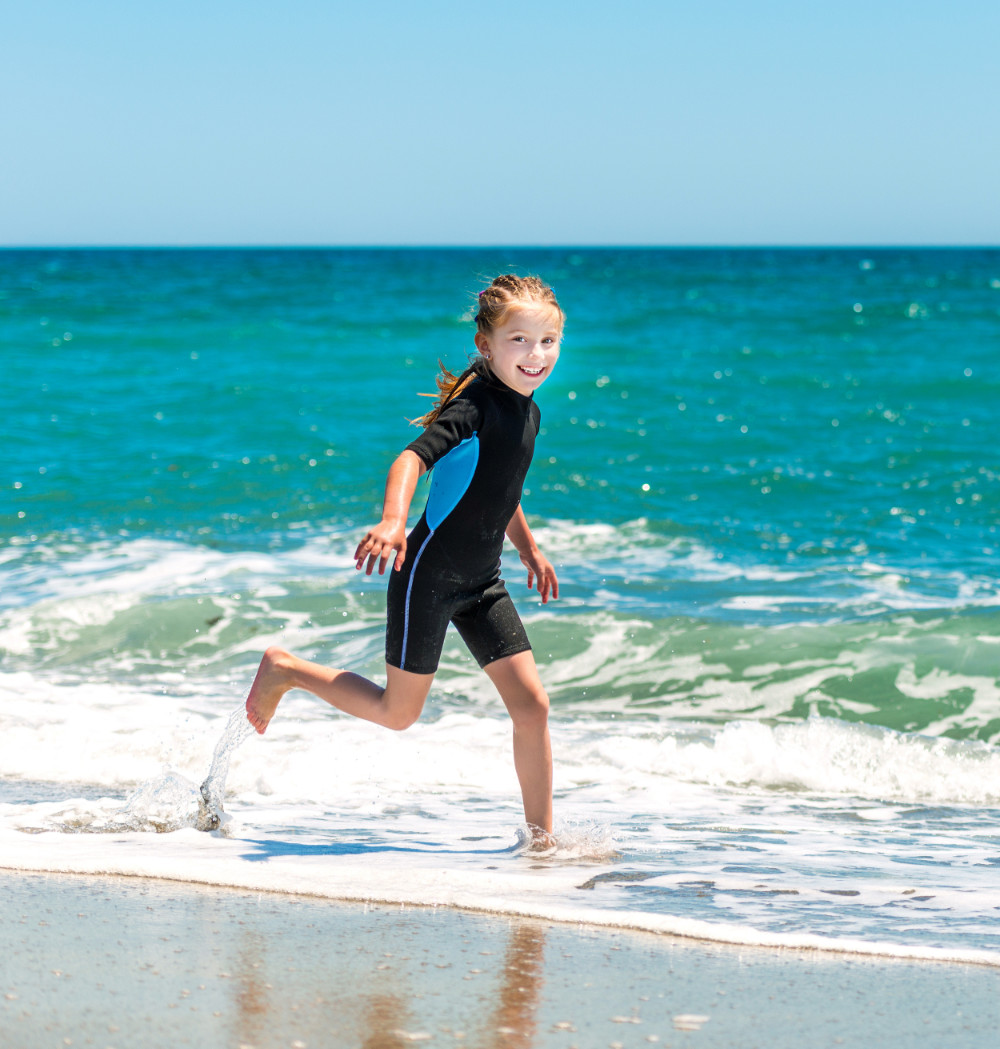 EcoStinger Women sun protective swimwear styles such as stinger suits, dive skins and full body coverup swimsuits protect your body, neck, arms and shoulders against the sun UV rays all day long. Enjoy your day in the sun while your skin is protected by UPF50+ fabric blocking over 97.5% of the sun uva and uvb radiation. Sunscreen on its own is not enough if spending long hours in the sun; Suit fit like a second skin and provide freedom of movements when swimming, surfing, light diving, sailing, wind surfing, jet skiing and all type of water sports. EcoStinger suit will give you a look like no other! so enjoy it in the sun.
UPF50+ block over 97.5% of the sun UVA and UVB radiation
Chlorine resistant and sea salt waters resistant, keeping fabric colors and elasticity
Perfect body fit fabric can conform to all body shapes
All way stretch, fabric can stretch in any direction which makes it very comfortable
Breathable allow sweat to be released keeping skin cool even in hot weather conditions
Shape retention due to fabric excellent stretch and recovery function
Super quality fabric ensuring high quality fiber and authentic materials
Light weight 170g/m2 which is lighter than most Lycra, Spandex, Elastane and Nylon swimwear fabric, yet more durable and better quality fiber.